Non-Domestic On-Construction Calculations, Assessments and Energy Performance Certificates
All new buildings now require an Energy Performance Certificate (EPC) upon completion.  However, the process is different to that used for existing buildings.  Sometimes called Simplified Building Energy Model (SBEM) or Building Regulations United Kingdom Part L (BRUKL) calculations, you should be working with your accredited energy assessor throughout your project to ensure you meet the Building Control requirements.
Whatever type of property you have, we can help provide the on-construction calculations you need.  Our fully accredited assessors are experienced in dealing with all types and sizes of projects including shops, offices, factories, hotels, care homes, warehouses, workshops, stores and mixed use complexes.  We can arrange assessments for properties whether they are Level 4 or 5 and also arrange thermal modelling if it is required.  Our team are also used to working with other professionals including project architects.  Additionally, if you are still at the planning stage, we can provide the reports necessary to help you achieve the permissions you need.
To discuss your commercial, leisure, industrial, healthcare or agricultural project please contact our team now.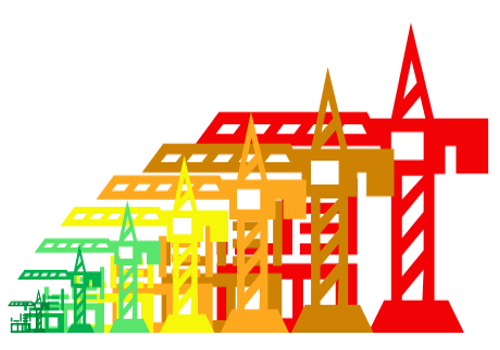 Contact us today
Actual prices depend on size and complexity of your project.  Contact us for a free no obligation quotation.
Frequently Asked Questions
Non-Domestic On-Construction
We all need to do our bit to improve energy efficiency and to protect the environment for future generations.  If you discover non-compliance you can report the matter to the relevant authority.

The Property Energy Professional Association (PEPA) has introduced a service for anyone to report instances of non-compliance relating to the energy performance of buildings regulations. Specifically, you can report:

 

Using the service couldn't be simpler.  To access the on-line reporting form, click here.

Energy Performance Certificates (EPCs) are currently valid for up to ten years throughout the UK.  However, some schemes reduce this period significantly so more frequent assessments are required.

It can also be an advantage to the building's owner to have a more recent assessment.  This is particularly true where energy efficiency improvements have been carried out that are not reflected in the current certificate.  Where buildings are tenanted, it can also make life easier for a landlord if assessments are renewed at strategic points within the tenancy cycle.