Explore the UK Energy Register
Ever wondered what different areas are like around the UK? Fancy having a nose to see how they compare?
Here at East Midlands Energy Efficiency we are committed to making sustainability more accessible. We want to make sure everyone can access the information that is already available. We believe in transparency. Letting people see publicly available reports. That way you can make informed decisions and develop an understanding of the impact choices we make have on the environment and our energy consumption.
We have built this area of our website to allow visitors to navigate and explore the UK Energy Register.
Start now by either selecting an area below or using our interactive feature map.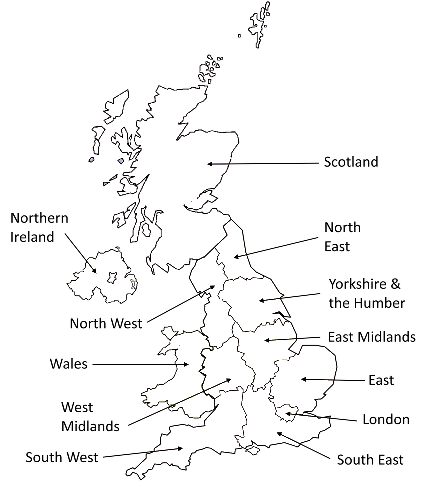 Unfortunately the Scottish Government has not yet joined the UK Energy Register. We are working to add access to Scottish records but, in the meantime, you can access the Scottish Energy Register using the links below:
All Domestic Energy Performance Certificates (EPCs) for homes in Scotland have to be lodged on a national register held by the Energy Saving Trust.
Northern Irish postcode districts are available as a single page: