Display Energy Certificate (DEC)
Display Energy Certificates (DECs) rate the energy efficiency of your building based upon the actual energy consumed over a twelve month period.  The rating is based on the annual carbon emissions and runs from A (the best) to G (the worst).
Whatever type of property you have, we can help provide the Display Energy Certificates you need.  Our fully accredited assessors are experienced in dealing with all types and sizes of properties including shops, offices, factories, hotels, care homes, warehouses, workshops, stores and Listed Buildings.  We can  arrange assessments for single properties or entire portfolios.
Display Energy Certificates are required by qualifying buildings frequently visited by the public.  It is the occupier's responsibility to obtain the assessment if they qualify.  Typically they are required by educational establishments, local authorities, government buildings, healthcare facilities and charitable organisations.  Other businesses may also use Display Energy Certificates to help meet their obligations under the Energy Savings Opportunity Scheme (ESOS).
To discuss your organisation's Display Energy Certificate (DEC) needs please contact our team now.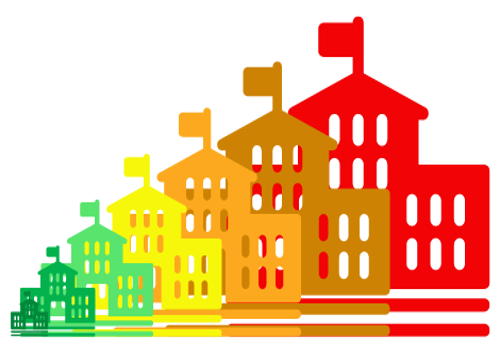 Available from £150
Renewals from £95
Actual prices depend on size, complexity and location of the building.  Contact us for an actual quote.
Frequently Asked Questions
Display Energy Certificate (DEC)
We all need to do our bit to improve energy efficiency and to protect the environment for future generations.  If you discover non-compliance you can report the matter to the relevant authority.
The Property Energy Professional Association (PEPA) has introduced a service for anyone to report instances of non-compliance relating to the energy performance of buildings regulations. Specifically, you can report:
Using the service couldn't be simpler.  To access the on-line reporting form, click here.