Wales is a country in southwest Great Britain known for its rugged coastline, mountainous national parks, distinctive Welsh language and Celtic culture. Cardiff, the capital, is a refined coastal city with a nightlife scene and a medieval castle with ornate Gothic Revival interiors. In the northwest, Snowdonia National Park has lakes, glacial landforms, hiking trails and a railway up to the peak of Snowdon.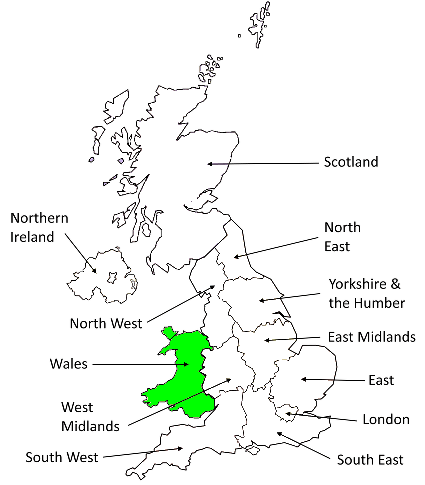 Select a post district from the list below to discover more:
Contains OS and National Statistics data © Crown copyright and database right 2020 and Royal Mail data © Royal Mail copyright and database right 2020.