South West England is a mainly rural region with a coastline along both the Bristol Channel and English Channel. Bristol is a harbour city, home to Brunel's Clifton Suspension Bridge and steamship, the ss Great Britain. Neighbouring Bath features preserved Roman hot-spring baths dating to the 1st century A.D. Stonehenge, the prehistoric stone circle, is found in Wiltshire.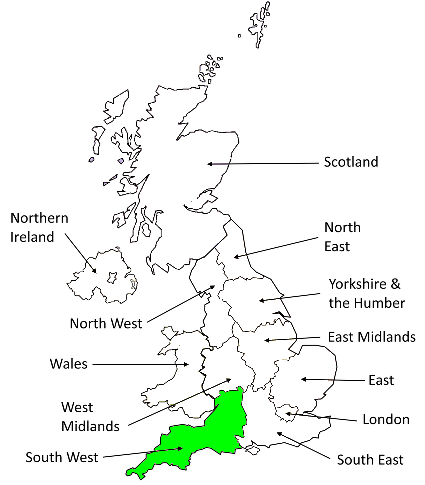 Post Districts in the South West
Select a post district from the list below to discover more:
Contains OS and National Statistics data © Crown copyright and database right 2020 and Royal Mail data © Royal Mail copyright and database right 2020.