South East England is one of the nine official regions of England at the first level of NUTS for statistical purposes. It consists of the counties of Buckinghamshire, East Sussex, Hampshire, the Isle of Wight, Kent, Oxfordshire, Berkshire, Surrey and West Sussex.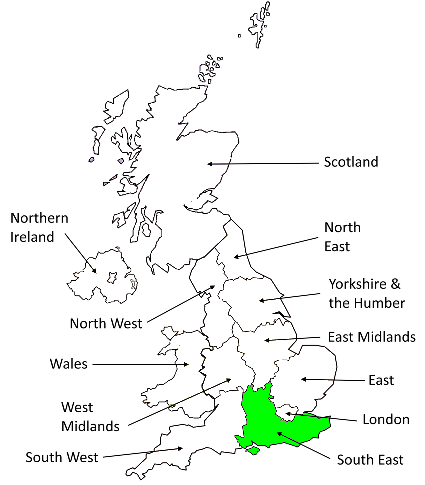 Post Districts in the South East
Select a post district from the list below to discover more:
Contains OS and National Statistics data © Crown copyright and database right 2020 and Royal Mail data © Royal Mail copyright and database right 2020.