North West England is one of nine official regions of England and consists of the counties of Cheshire, Cumbria, Greater Manchester, Lancashire and Merseyside. The North West had a population of 7,052,000 in 2011. It is the third-most-populated region in the United Kingdom, after the South East and Greater London.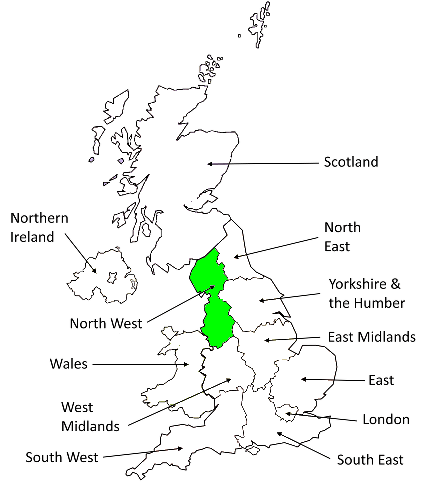 Post Districts in the North West
Select a post district from the list below to discover more:
Contains OS and National Statistics data © Crown copyright and database right 2020 and Royal Mail data © Royal Mail copyright and database right 2020.