Northern Ireland is variously described as a country, province or region which is part of the United Kingdom. Located in the northeast of the island of Ireland, Northern Ireland shares a border to the south and west with the Republic of Ireland.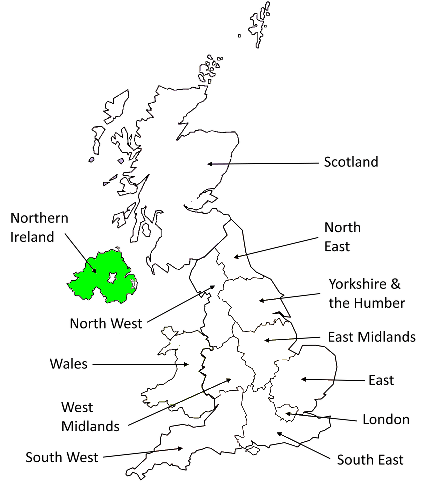 Post Districts in Northern Ireland
Select a post district from the list below to discover more:
Contains OS and National Statistics data © Crown copyright and database right 2020 and Royal Mail data © Royal Mail copyright and database right 2020.