The East Midlands is one of nine official regions of England at the first level of NUTS for statistical purposes. It consists of Derbyshire, Leicestershire, Lincolnshire, Northamptonshire, Nottinghamshire and Rutland. The region has an area of 15,627 km², with a population over 4.5 million in 2011.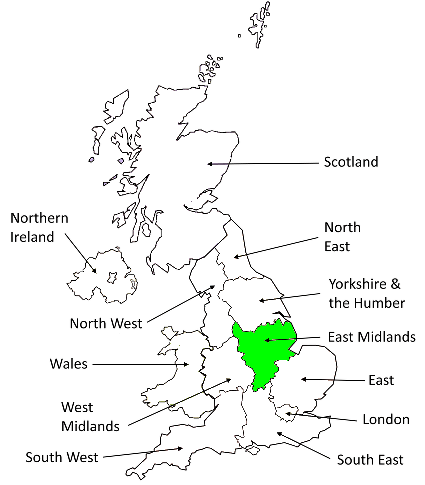 Post Districts in the East Midlands
Select a post district from the list below to discover more:
Contains OS and National Statistics data © Crown copyright and database right 2020 and Royal Mail data © Royal Mail copyright and database right 2020.